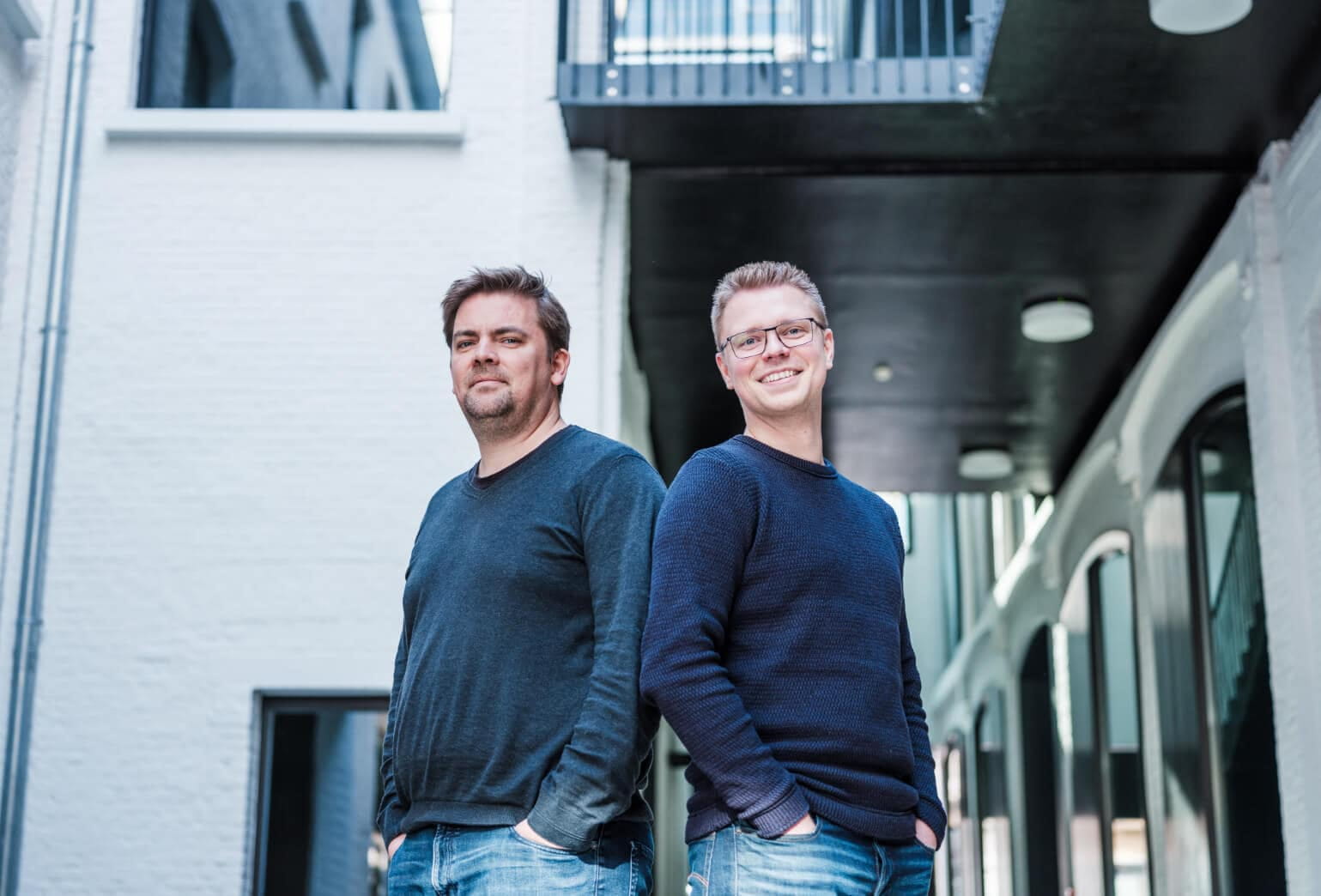 For and with SMEs
How do I find the right employees and how many can I recruit this year? How do I pay them correctly and on time, and how much of a pay raise can I promise? These questions are typical for all SMEs, including those active across borders, even if the answers vary from country to country. The fact that we realised that SMEs have common needs, regardless of the country they are active in, set a lot of things in motion within SD Worx.
In Belgium – where SD Worx was founded almost 75 years ago – we have grown, thanks to, among other things, a successful SME strategy. Now, we also operate from offices in other European countries, in some cases (via acquisitions of organisations) without specific portfolios aimed at SMEs. However, Europe is a true SME market. Therefore, it makes a lot of sense to focus our services specifically on this segment. Moreover, the fact that we are evolving into a segment-oriented organisation makes this focus the right strategic choice.
25,1 million SMEs in European Union (2018)
How?
We could not simply 'export' our Belgian tools to other countries; the fiscal and socio-legal rules differ too much. The need for an innovative alternative arose. In April 2019, a dedicated team was assembled under the leadership of Eric Janssens, director of the SME division of SD Worx People Solutions. We decided to start with Belgian small complanies in mind and then roll out to other countries.
Rob Luyten, international innovation manager at SD Worx People Solutions, is one of the team members: "The new solution had to be fully digital, there was no doubt about that. Also, the customer had to be given plenty of autonomy and have 24/7 access to many options. At that time, loyal partner and software company Teal Partners proposed building a new payroll engine, a pitch that we certainly had an ear for. The SD Worx Buddy project was born."
Jelle Huygen, co-founder of Teal Partners: "Of course, we agreed to that with a lot of gratitude. After all, it made the move to business ownership a lot less uncertain for us, and we were able to continue our collaboration with people we trust and enjoy working with. In recent years, we have been able to contribute to tools for, amongst others, international employment, mobility and flexible salaries at SD Worx."
Koen Denies: "Calculation and compliance play important roles in just about every tool within payroll and HR: wage cost calculation, tax calculation for expats and salary splits, redundancy calculation, cash-for-car, and so on. A correct calculation is crucial, also in closely related sectors such as insurance, child benefit and enterprise counters – not coincidentally the areas in which our other customers operate.
"Because there was no solution yet, we developed a platform for high-performance and modular calculations and knowledge-based decision making together with KU Leuven and with financial support from government agency Flanders Innovation & Entrepreneurship (VLAIO). The solution is scalable, transparent, and always up to date with compliance requirements – which is essential because legislation in payroll and HR often changes."
Jelle Huygen: "We then saw the possibility of building a payroll engine on top of that, enabling users to perform simulations using real-time payroll data. That way we provide customers with easy-to-use tools to make their own calculations and prognoses whenever they want to.
"Our timing was right: SD Worx was just looking for a fully digital solution in which tooling tackles all technical challenges and their payroll consultants could focus on coaching and advice in the time gained. If HR can make a difference in profitability, it impacts the company's results and becomes a fully-fledged partner in business operations."
Koen Denies: "In recent years, SD Worx has also radically shifted its organisation towards a fully customer-centric approach. As starting employers, we know the questions and needs very well, and as former employees, we also know their side of the story. Moreover, we work with both permanent employees and freelancers, which is a growing business trend. All employees, regardless of the form of their contracts, had to be included in this tool.
"The fact that this innovation builds on today's customer needs and tomorrow's working environment fitted perfectly into the picture. We were given the green light by SD Worx on the condition that we would also be able to roll out the tool internationally. After all, a starter faces the same challenges everywhere and all governments levy taxes on wages."
Side by side with our customers
To ensure that the new tool would optimally support our customers, we involved them from the start.
Nice to weigh in as potential user
"When I started working for software developer Froomle at the end of 2018, people could regularly consult SD Worx in the coworking space where we have offices. This personal and direct approach works for me and we established a good relationship and a fruitful collaboration.
"Out of personal interest, I am always searching for optimisations and systems for improving our business. Innovation is close to my heart; I am also a mentor at a start-up accelerator. So, I gladly accepted the invitation of SD Worx to participate in a customer focus group.
"During the first session, we discussed what an employer expects from a payroll provider, with focus on strategic added value in addition to practical matters. Subsequent discussions allowed me to give my feedback on market needs – what if this software already exists? – and then on the prototype."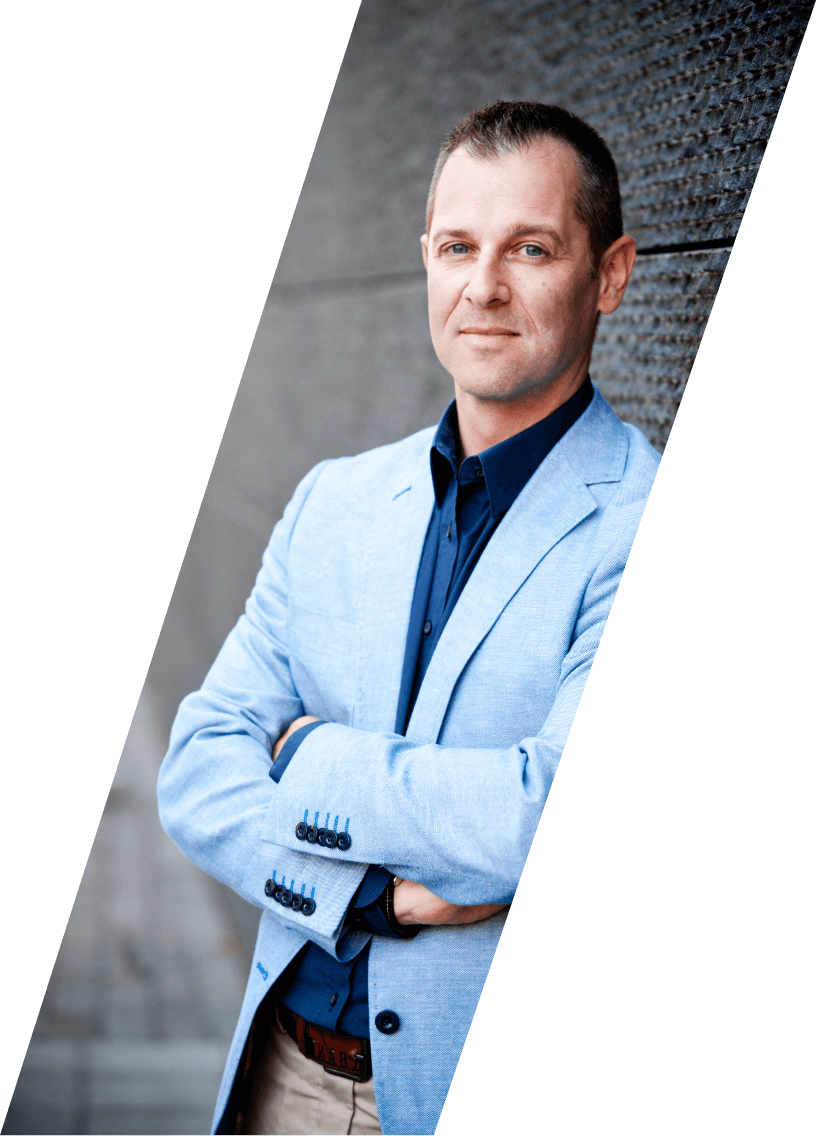 "Software is not developed in isolation within an ivory tower. I appreciate that a large company like SD Worx starts from client needs and involves potential users in the development process."
– Peter Leclercq, COO at Froomle
Pilot case in 2020
The envisioned result took shape: a new payroll engine with an integrated self-service offer that feels so intuitive that customers can find their own way around it. It is an easy-to-use digital solution for small businesses and comes with add-on services. Of course, customers can still turn to one of our experts if they have any questions, that never changes. The platform will manage payroll, reward, core HR and talent management processes, and thanks to real-time payroll data, customers can perform forecasting exercises. Only then will they find the answers to their burning SME questions concerning HR and the corresponding budget.
Benefits for the organisation
Save time by taking control of HR administration and automating repetitive tasks.

Available anywhere, anytime:

SD Worx

Buddy knows no office hours and can be reached on the go.

Maintain an overview of all payroll data and HR processes in one place. Moreover, users make well-founded decisions thanks to insights into demographic composition and absenteeism, wage cost forecasts and more.

Benefit from the expertise of

SD Worx

employees, who are always easily reachable via the custom assistance tool.

Prepare and run the payroll autonomously at any moment in time.

Plan cashflow with detailed insights into predicted labour cost spread.
Benefits for employees
Self-service functionality for employees, allowing them to plan holidays themselves, adjust data, simulate wage increases, etc.

Life choices based on real data: e.g. the employee immediately sees the impact of changing their working time on their net salary.
The pilot project in Belgium starts in April 2020. The story will undoubtedly be continued…
Digitalisation at the early start of the customer journey