Side by side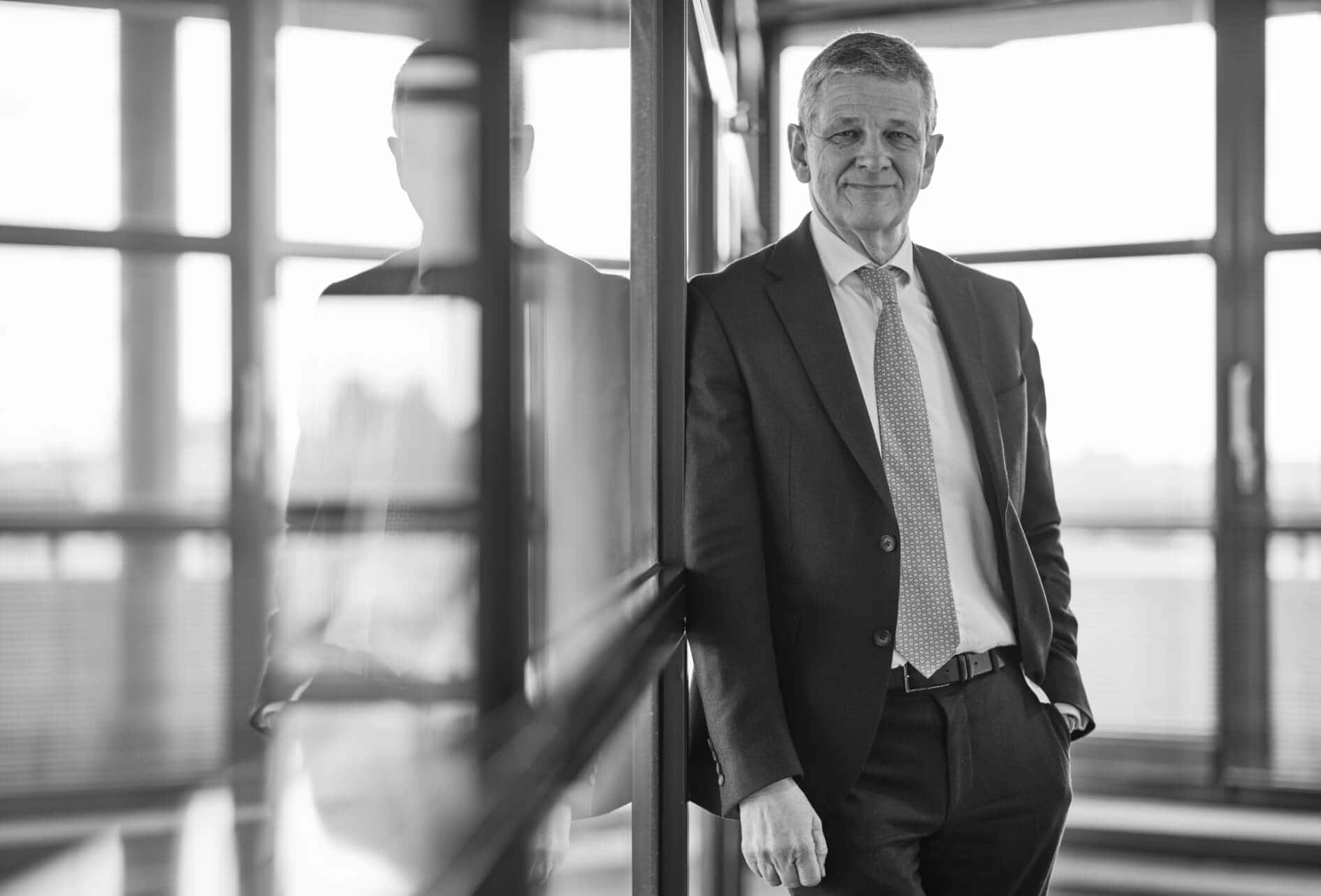 Eventful: this word describes 2019 in a nutshell. It was the year of the great transformation at SD Worx, and on several fronts.
"We now have the strategic blueprint for the future of SD Worx. Our segment approach will bring us even closer to our customers. We know exactly where we want to grow and what to invest in, what our ambitions are and how we will achieve them. With all the talent in house, our complementary partners, and two motivated and experienced CEOs to steer everything in the right direction, I truly believe we will write many more great chapters together". – Filip Dierckx – Chair of the Board of Directors of SD Worx
Side by side
"Even in the face of their growth and changing needs, clients will never have to wonder which branch of SD Worx to turn to, or consider any other service provider. We want to offer a total HR experience, all over the world. In doing so, we wish to become the number 1 in Europe in the short term. Expressing bold ambitions is not customary in our culture, but now is the time to be frank and honest. We are going for it, and with our expertise and talent we will make it happen!"
– Kobe Verdonck, CEO of SD Worx People Solutions
Side by side
"We would not be part of SD Worx if we did not have an ambitious mission as well: by matching the right people with the right jobs in the right way, we actively contribute to a sound working environment for everyone, today and tomorrow. This entails caring for all workers in exactly the same way. For temp workers, for instance, this means offering proactively correct payment for sick days and public holidays, significantly reducing the use of successive day contracts, relentlessly fighting discrimination, etc. And with an offer that is integrated with the other payroll and HR services at SD Worx, we will be the only European provider to offer the full HR spectrum, for all employment types, regardless of the type of contract."
– Christophe Petit, CEO of SD Worx Staffing & Career Solutions
Towards the sharpest mission, vision and ambition
In 2019, we said goodbye to Steven Van Hoorebeke as CEO of SD Worx. Over the past seven years, he has laid the solid foundations for an organisation that will become customer-focused, international and future-proof at the highest level. This is an impressive achievement for which we are truly grateful. We wish Steven all the best in his future endeavours and are extremely pleased that he continues to serve our organisation as a non-executive board member. Meanwhile, we welcomed Kobe Verdonck as his successor. Kobe's rich experience and proven track record in HR and payroll services and the software industry will be an extremely valuable asset in realising our ambitions. Indeed, in 2019, we focused even more sharply on financial, organisational as well as competitive goals.
Our ambitions are great — because they have to be. Digital evolution means that we need answers to satisfy demand for maximum efficiency. Moreover, eager enterprises with lower legacy costs are entering our field. Our market is evolving rapidly and is still very fragmented, but we are seeing a wave of consolidation.
At SD Worx, we have only one ambition: to bring value to our customers as a large, international service provider that offers top-quality professional solutions to our clients. Today, we are firmly rooted in Europe and offer our services in over a hundred countries, but we aim to serve the entire world – as our customers are also becoming increasingly globalised.
With the customer as our compass
Even though we are an organisation in transformation, we are not sailing blindly: in 2019, we charted the roadmap to success. SD Worx is thus evolving into an enterprise that is organised on the basis of customer segments, aligned entirely with our customers' journeys, and no longer according to our own service offer and geographical structures. After all, it is our clients and their employees – in all kinds of employment situations – with their challenges, expectations and needs, that determine our services and not the other way around.
Plus, nowadays, these challenges, expectations and needs look different and continue to evolve, as work has become much more fluid. Employers need to adapt their processes and technologies to respond to this reality in which work and life are increasingly intertwined. Flexible working hours, teleworking and flexible reward, but also continuous feedback and diverse career journeys are examples. The ability to offer these solutions was unthinkable not so long ago. The employer-employee relationship has also been redefined: employees are increasingly taking control of their careers. What's more, they also aim to find meaning and purpose in their work.
Due to the Coronavirus outbreak, many companies had had to take giant leaps in the areas of flexibilisation and digitalisation in a very short time period. At the same time, individualisation and the war for talent also force employers to change their way of working. Freelancers, temporary workers, flexi-jobbers and outsourced employees and services are emerging and reinforce companies' permanent workforces more often. Without this evolution, peak moments cannot be managed, and specialised vacancies will not be filled. Employees will also switch more often between employment types themselves, because they prefer or need to at that particular stage in their lives or careers.
By providing technology, outsourcing solutions, broad and in-depth expertise and relevant data insights, we help all type of players in this fluid workplace with our people solutions: employers, employees – with every contract imaginable – managers and HR professionals. In doing so, we spark success at the heart of an organisation.
Towards a full circle offer
This transformation into a top customer-focused, international and future-proof SD Worx will not happen overnight. We have been preparing for it in recent years with acquisitions that offer great added value for our clients and to our portfolio. Amongst others, fidelis HR, Ceridian UK, Ceridian Ireland, VIO Interim, Flexpoint Group and Protime have joined the realm of SD Worx. In addition, our carefully selected partnerships have also added significant value to our wider service range.
These newcomers and our existing employees have all had to find their place or reposition themselves within a changing SD Worx. Doing so will enable us, together, to meet every need of this flexible labour market and offer solutions for every possible HR question at every stage of the employee journey.
That was and is no easy task, as changes also lead to uncertainty and concern – especially given the speed at which we roll out our transformation plans. However, we are convinced that we must implement changes in the short term, simply because it is impossible to keep a company in constant transformation mode. By the end of 2020, this evolution should be virtually complete. Thus, the finish line of our journey towards an agile organisation is in sight, but reaching it will still require efforts from all of us. This is the only way we can realise our ambitions: with colleagues that have their feet firmly in the game vs simply spectating on the side.
Even still, we see no reason to set the bar any lower. SD Worx has consistently achieved excellent annual results in recent years. We are a financially healthy company and our refined strategic plan is expected to yield considerable efficiency gains. And finally, although the competitors we look up to still have a head start, we do not see any difference between the quality of our people and theirs. This is why we dare to cherish strong ambitions and look to the future with confidence.
With coronavirus/COVID-19 currently putting countries all over the world in lockdown, we continue to focus on protecting our employees and developing our customer-facing solutions to provide the service they expect from us. Now, we are even more convinced that the quality, expertise and dedication of our people, in combination with our people solutions – which cover the full employee journey – will be vital to empowering our customers.
Indeed, this is exactly what we are doing and what we have been preparing for. By providing swift and accurate advice, we keep our customers informed. With smart technology and easy-to-use tools, we enable our customers and their employees to handle the impacts of governmental measures. Through our HR services, we help our customers ensure continuity or put their businesses back on the rails. At this stage, it is impossible to assess the impact of the pandemic, but we have plans in place to ensure a healthy balance sheet at the end of the year.