At home
in your world...
wherever you are
In 2022, SD Worx once again went to great lengths to be at home in the worlds of our customers. Why?

5 acquisitions in the EU in 2022
"There's no pan-European HR & payroll provider with an all-encompassing solution - besides us."
Michael Custers,
Chief Marketing Officer

Country-
specific
knowledge
wins the
race
25 EU countries
150+ global countries
At home
in your world...
whatever your payroll and HR needs
1 to 100k+ employees, we have your back

Seize every-
opportunity
to help your
people
thrive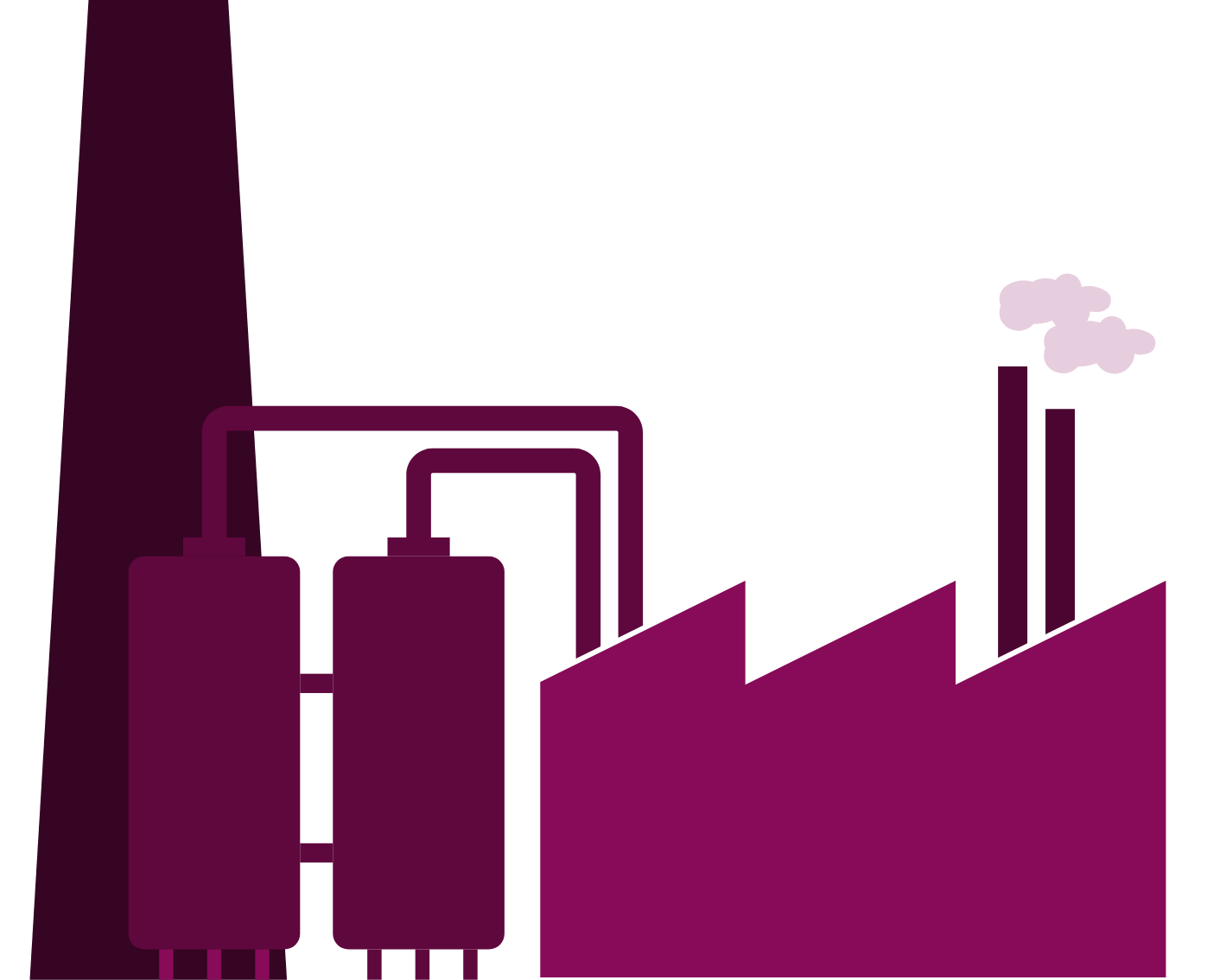 Growing in the
Middle East & APAC?
New partner

Adding
value
through
extensive
research
"We're putting the entire world of work
at our customers' fingertips."
Ruben Smolders,
Platform & Integration Tribe Lead

Wow!
The world
of work in
your pocket
At home
in your world...
with thriving professionals by your side

Unleashing-
the full
potential of
our people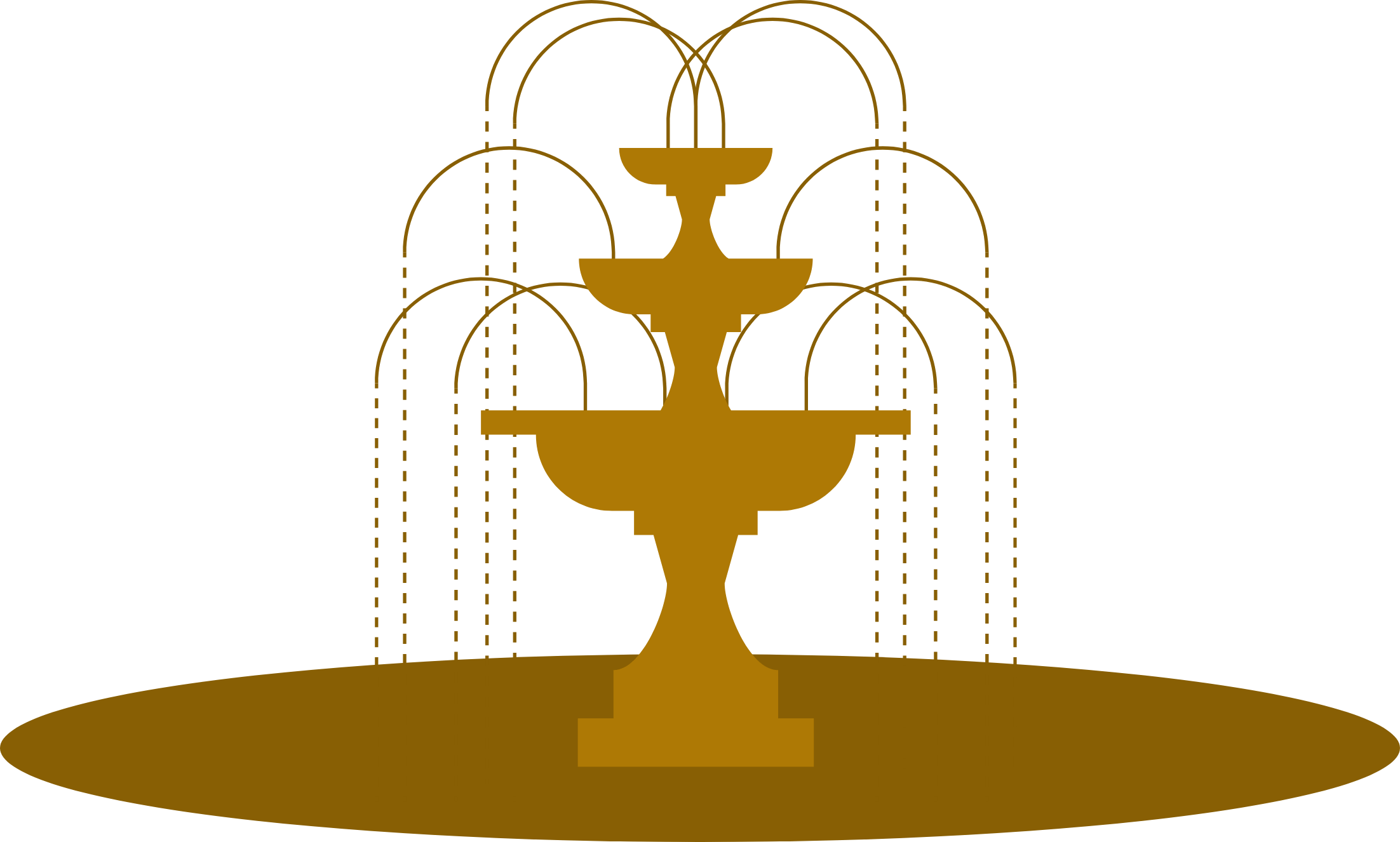 1 in 4 employees
are SD Worx shareholders

Full
flexibility &
the war for
talent
3 questions
challenge the impact
of our HR policy
YES! Recruitment, but different
4-day masterclass, 5-month onboarding

Building
a happy
workplace
for all of
our people
"SD Worx is the perfect testing ground for efficient full-workplace flexibility."
Ellen Claes,
People Director Belgium
At home
in your world...
to spark success at the heart of your business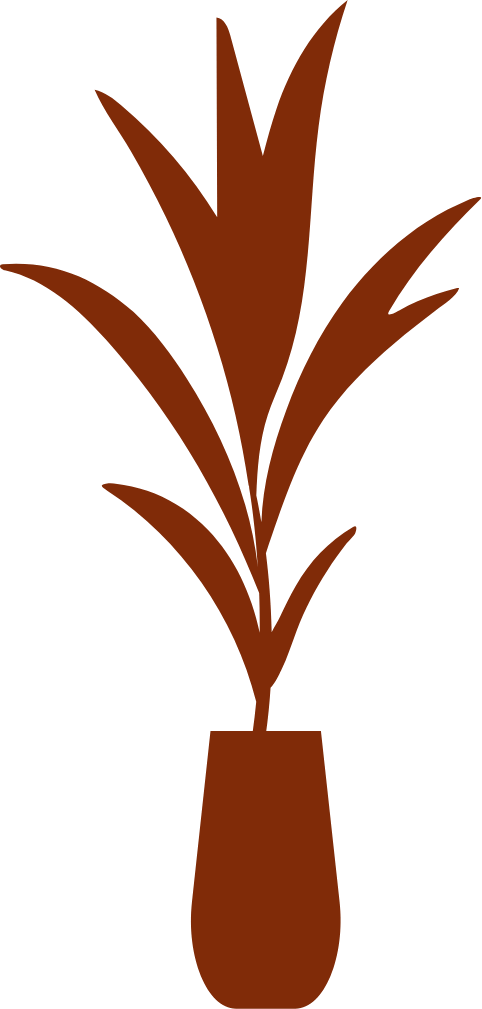 The best customer experience. Wherever, whenever.
"Their solid
multidisciplinary
knowledge was exactly
what we needed"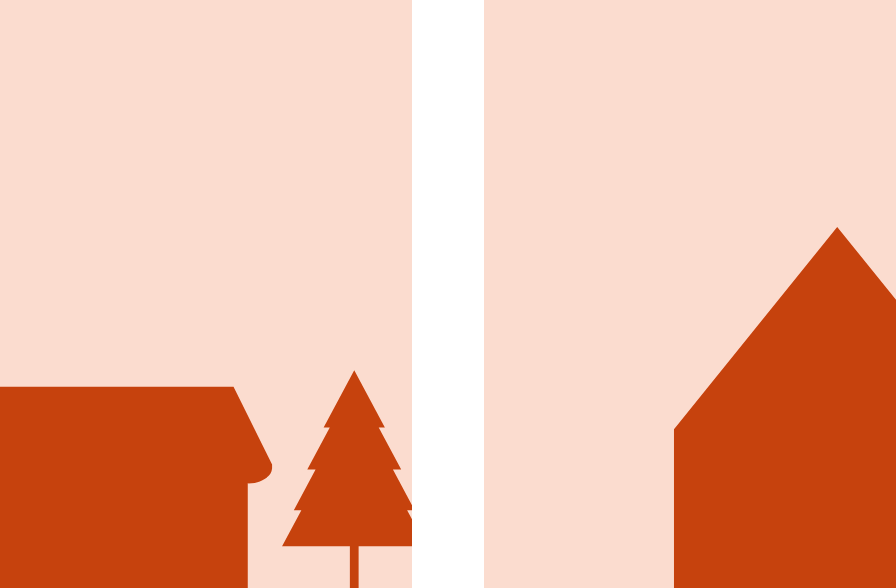 "Breaking down
data silos across
the group led to
better, data-driven
HR decisions"
"mysdworx improved our HR team's effectiveness across the business"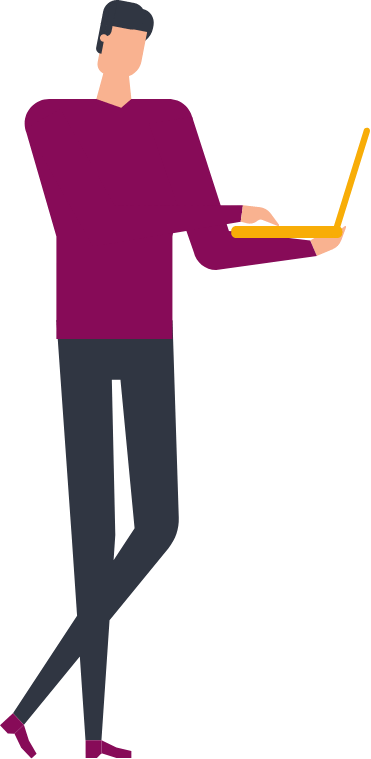 "A major administrative burden
has been lifted from the HR department"
"People often can't even tell they're being recruited by SD Worx: that's how close-knit our partnership is!"
At home in your world
For life. For work. Our baseline proved to be fitting once again in 2022. While the world of work was still changing rapidly in the aftermath of covid, the war in Ukraine put the brakes on the economic world. Staying on course while navigating these hefty counter currents was and is a tour de force for every organisation. As such, 2022 proved to be a year with many faces.
Flexibility vs continuity
Flexibility - in terms of working time and place, but also rewards, workforce planning, and career paths, among others - has become a crucial asset for employers in the war for talent that is still raging.
Employees increasingly seek a good work-life balance, self-development, purpose and belonging within their careers. Employers need to offer all this, within the sudden context of exceptionally high inflation and energy prices, automatic wage indexations and disrupted supply chains.
In short: increasing cost efficiency in uncertain times while attracting, retaining and motivating talent in a scarce labour market was the main HR challenge for companies in 2022 and will remain so in the years to come.
A solid but agile partner
As a leading European HR player, we can and must bridge the gap. We strive to do so with an offering that is fully aligned with the needs of all employers - small, mid-sized, large, local and international - and their employees. Now and in the future, whenever and wherever they need it, and with the best expert service.
To that end, we strengthened our already solid foundation once more in 2022. With huapii, for instance, we enriched our offering in talent management. Through the acquisitions of HRPRO, Intelligo and Integrho, our international footprint now extends across the whole of Europe.
Our mysdworx gateway and platform integration technology will soon ensure a unique and uniform customer experience for our HR and payroll solutions - wherever customers operate in Europe, with or without our own payroll software. They can count on a solution that aligns with their local language and culture, and that is always stable, secure, and compliant with the local legislation.
The year of the customer
Our promise is that, for every HR-related need and question, customers can come to SD Worx. After all, if we can relieve them of all their HR and payroll matters, they can focus fully on what they do best: their core business activities.
We continue to execute our growth strategy and have put the right resources into place. In 2023, we will consolidate our fast-grown organisation and offering. Just like our customers, we as an organisation must be equally cost-efficient. In order to be the most customer-centric HR and payroll partner, we need to respond to HR needs even faster and bring the right innovations to the market. Our added value must be crystal clear and propelled by unrivalled services.
Setting the bar high
Apart from our staffing services, our 2022 annual results show an overall upward trend - in customer base, among others. SD Worx achieved a consolidated revenue of 962.1 million euro, which is an increase of 12.1% compared to 2021. The normalised EBITDA grew to 136.7 million euro (+18.3%) and the net profit climbed to 81 million euro (+73.1%). Great results, but that does not mean we can rest on our laurels. After all, the worlds of HR and business continue to evolve rapidly, so we must - and will - do the same.
One SD Worx
In turbulent times, a skilled and committed team is even more important in order to realise sustainable growth. We are fortunate to be able to build on that at SD Worx. High engagement rates and keen participation in our employee share plan demonstrate a strong belief in SD Worx, for which we sincerely thank all colleagues.
Together, we strive to achieve a single goal:
to be at home in the worlds of our customers.
No matter which obstacles inevitably show up in our path, we are confident that we will succeed in overcoming them and achieving our ambitions - as one. As our customers embark on this exciting journey with us, we are most grateful for your ongoing trust. Rest assured, we have been and will always keep pulling out all the stops to earn it - and exceed your expectations.
How? Let's find out.
5 acquisitions in the EU in 2022
market entry Balkan

stronger presence Spain

stronger presence Ireland

talent management

foreign employment
In 2022, we sparked success at the heart of over 82,000 businesses worldwide, thanks to our:
local payroll IP
in 18 European countries,
local presence
in 25 European countries,
global reach
in 150+ countries.
1 to 100k+ employees,
we have your back
In striving to be the go-to partner for all things HR and payroll for all types of businesses in every industry in every European country, we're putting great effort into ramping up customisations of our solutions.
From 1 to over 100k employees - we want to hit exactly the right note.
Growing in the Middle East & APAC? New partner
While SD Worx has a strong European focus, we support our customers in doing business around the world. To facilitate that, we collaborate with regional partners who complement our global offering.
In 2022, we welcomed PayGroup, a top-3 payroll and HR provider in the Asia-Pacific region. This promising partnership strengthens our offering for European multi-country customers with branches in the Asia-Pacific or Middle East regions.
If you are looking to grow your team there, rest assured that we can help you find and employ the right local talent.
3 questions challenge the impact of our HR policy
Challenging the status quo is the first step to positive change. That's why we ask our employees three main questions:
Are you currently realising the highest possible impact in your role?

Are you developing yourself to reach your full potential?

Are you fully living the SD Worx values?
We do this through an open dialogue about their performance, potential and attitude, we create an open culture in which everyone is stimulated to be themselves, focus on their strengths and flourish every day.
YES! Recruitment, but different
4-day masterclass, 5-month onboarding
In a tight labour market, 'hiring for potential' gives employers a bigger talent pool to fish from. It's advice we give our customers, but we also take it to heart ourselves. As SD Worx Belgium was looking for quite a few new employees in 2022, we took on a quite revolutionary recruitment strategy: The Big Yes!
Targeting graduates, juniors and people craving a career switch, we focused on finding 'yes-people' - ambitious team-oriented HR and payroll starters with positive mindsets and an unstoppable urge to learn.
After a fruitful selection procedure, we took 90 'yes-people' on a 4-day masterclass filled with workshops, a customer-centricity training, and teambuilding activities. It was a unique opportunity for our newcomers to get acquainted, get a taste of SD Worx' dynamic culture and learn how to interact with customers as true SD Worx ambassadors.
Returning home, our 'yes-people' were ready to start their new jobs and begin a 5-month learning trajectory to learn the ropes of HR and payroll administration.
A flexible, autonomous work culture: we all want it, but how do you turn it into a solid HR policy? How do you make it work - for your employees, your organisation and your customers?
The best customer experience. Wherever, whenever.
Although we have always been a customer-centric organisation, delivering the best, most consistent experience to all customers is a never-ending process. Change is the only constant - employer and employee expectations, technology, organisations, client needs and goals, etc. Needless to say, customer experience (CX) is always at the top of our agenda.
How SD Worx defines CX
CX is sometimes seen as a synonym for NPS (net promotor score), but CX is so much more than that. It's about proactively defining our customer strategy and designing which experiences we want to deliver to our customers at each phase of the full customer lifecycle. This is key not only at the beginning when winning over a prospect, but also when a customer has a complaint or needs a sparring partner to discuss a new HR challenge with, for instance. That's when we can make a real difference.
At SD Worx, we want to make sure we deliver extraordinary customer experiences, both digital and human, wherever and whenever our customers need us to. We focus on how to engage and satisfy them so that they come back for more and endorse our organisation as SD Worx ambassadors.
It starts from within - with a SPARK
All customers must have the same great experience when interacting with us. To this aim, we offer trainings open to everyone at SD Worx, since we all work with customers, externally and internally, according to 5 guiding CX principles: our SPARK sessions. This acronym stands for:
Sense the needs
We really listen and put ourselves in your shoes, to truly understand your goals and help you thrive.

Promise & stick to it
We take ownership of our work. We are dedicated to delivering results. We dare to set boundaries and stick to our promises.

Act as one
Even when we're physically apart, we act as one. Sharing our talents and celebrating our differences. We're all part of the SD Worx family.

Remain in touch
We always keep the dialogue going and keep looking for solutions together.

Keep ahead
We dare to look at things from a different perspective. For us, learning and innovating are like breathing, inspiring us to always go further and keep you ahead of the game.
360° approach
Covering the entire customer journey means that several departments are involved in every interaction and need to collaborate. To facilitate this, we will set up a new governance structure and assign CX Champions per country who locally manage our CX program. These colleagues will focus on customer feedback and how to improve it. Close collaboration and regular updates will be crucial.
Also essential to really understanding our customers' needs: vast quantities of data. We will not only expand our NPS surveys from once a year to always on, but we will also combine these sentiment data with operational and financial data, such as metrics on customer churn. Linking all these data will give us a better and more complete picture, allowing us to identify the right actions needed to enhance customer engagement and CX. Obviously, we will have the right CX tools and systems in place to collect, follow up on, report and improve these data.
As an international fast-growing organisation, this CX program will help us in shaping a uniform and superb customer experience, as well as help us become one SD Worx.
Industry recognition
The success of our people solutions isn't only highlighted by our happy customers. For us, analyst recognitions are also important reputation, credibility and confidence boosters.
Here's an overview of the fine recognitions we received in 2022.
For multi-process HR outsourcing and cloud transformation
Recognised as Technology Leader in Quadrant's Spark Matrix report on HR outsourcing services
Recognised as Major Contender and Star Performer in Everest Group's Multi-Process Human Resources Outsourcing (MPHRO) Services PEAK Matrix® Assessment 2022
Recognised as Leader in NelsonHall's NEAT vendor evaluation for Cloud HR Transformation 2022
For our multi-country payroll solutions
Recognised as Technology Leader in Quadrant's Spark Matrix reports on Multi-country Payroll Platforms
Recognised as a representative vendor in the Gartner® 2022 Market Guide for Multicountry Payroll Solutions1
Recognised as Leader in NelsonHall's NEAT vendor evaluation for Next-generation Payroll Services
Recognised as a Major Contender (Global) and a Leader (EMEA) on Everest Group's Multi-country Payroll Outsourcing PEAK Matrix® Assessment 2022
For our workforce management solutions
Protime (an SD Worx' brand) recognised in the Gartner 2022 Market Guide for Workforce Management Applications2 as a representative WFM Vendor, headquartered in Europe
Recognised in NelsonHall's NEAT vendor evaluation for New World Workforce Management
For our cloud HR technology
Recognised as a Core Challenger in Fosway's 9-Grid for Cloud HR Technology
SD Worx cited in the Gartner 2022 article 'How EMEA-Centric Organizations Build an HCM Technology Strategy' as a primary HCM Provider, considered when payroll is a primary requirement in EMEA3
Gartner, Market Guide for Multicountry Payroll Solutions, September 2022
Market Guide for Workforce Management Applications, July 2022
How EMEA-Centric Organizations Build an HCM Technology Strategy, August 2022
GARTNER is a registered trademark and service mark of Gartner, Inc. and/or its affiliates in the U.S. and internationally and is used herein with permission. All rights reserved. Gartner does not endorse any vendor, product or service depicted in its research publications, and does not advise technology users to select only those vendors with the highest ratings or other designation. Gartner research publications consist of the opinions of Gartner's research organization and should not be construed as statements of fact. Gartner disclaims all warranties, expressed or implied, with respect to this research, including any warranties of merchantability or fitness for a particular purpose.
Sibelga
"Their solid multidisciplinary knowledge was exactly what we needed"
Spanning the entire employee journey, our multidisciplinary approach, solutions and expertise is what differentiates SD Worx within the market and makes us a partner of choice. But don't take our word for it. As HR Manager of Payroll & Compensation and Benefits Willem Van der Mijnsbrugge, explains, it's exactly what helped us win a 3-year tender at Belgian-based utility operator Sibelga.
Willem Van der Mijnsbrugge, HR Manager of Payroll & Compensation and Benefits at Sibelga: "In reviewing tender applications for post-payroll processing, the top quality and comprehensiveness of the services proposed drove our decision to select SD Worx."
Sibelga has its own team of payroll professionals who manage day-to-day payroll tasks via their SAP software. But the work doesn't stop after the salaries of its 1000+ employees are paid. Declarations and statements must be presented to respective government agencies - which is where SD Worx steps in.
Willem: "To meet all requirements and smoothly tackle the process in our payroll system, we needed a post-payroll partner who specialises in SAP software that stays on top of all the regulatory fine details. We found that in SD Worx."
As the partnership unfolded, it quickly became clear that SD Worx is a jack of all trades fully capable of propelling the company's payroll processing efficiency forward. Willem: "SD Worx offers a unique melting pot of every possible payroll-related specialisation that we can tap into when needed. For us, the legal advisory services, for example, bring important added value to the post-payroll process."
"The same goes for the vast knowledge of our dedicated SD Worx team pertaining to the energy industry and the Belgian market. Our business structure, the market, specific rules and regulations - they know all the ins and outs. We're only a few months into the partnership right now, but I'm already convinced that we made the right choice."
Company ID
Sibelga is the operator of the electricity and natural gas distribution networks for the 19 municipalities of the Brussels-Capital Region in Belgium.
United Experts Group
"Breaking down data silos across the group led to better, data-driven HR decisions"
Collecting, combining and analysing payroll and HR data from different data sources gives organisations powerful insights to inform their HR decisions. By transforming data into workable assets that are available at their fingertips, companies small and large gain a better overview of their workforces, which helps them to strategically plan for the future.
As is the case for many organisations, the HR data of Belgian consultancy firm United Experts Group was first distributed across multiple departments, offices and software systems. Luckily, the company soon realised that these data silos hampered efficient interpretation and analysis of their vast lake of HR data.
Fully aware that combining multiple data sources would unlock the company's data-driven superpowers, United Experts Group was making significant progress in setting up a data-driven management approach and an in-house administrative system. However impressive the work they were doing, their solution's growing complexity was throwing a wrench in the works.
That's when our Data & Insights team was called in. Together with United Experts Group, we streamlined and future-proofed their solution and added extra features to it. Next to that, we helped to combine all the different data sources into our cloud-based data platform SD Worx Insights Cloud. There, automatic and real-time data exchanges enabled the company to effectively manage all their HR data.
But that's not all. Analysing and reporting on HR data has become much easier. An intelligent, user-friendly and crystal-clear dashboard processes all the information, while enriching it with payroll and HR data from SD Worx' data warehouses.
Setting HR priorities or making important decisions? A quick glance at the HR dashboard helps company leaders take strategic action - based on real-time, accurate data.
Silvio Giovannelli, HR Director at United Experts Group: "All data changes are immediately synchronised across our own dashboards and those of our payroll experts at SD Worx. That way, we can rest assured that everyone is working with accurate data at all times - and we don't lose valuable time updating, collecting and analysing the information manually."
As HR key performance indicators and reporting priorities vary depending on your business and strategy for the future, users can create and finetune their dashboards in SD Worx Insights Cloud to fit their needs. Thanks to this flexibility, United Experts Group maximises the business value they derive from their HR data.
Silvio: "As we wanted to easily monitor the absenteeism rate at group, departmental and team level, for example, we incorporated this KPI into our HR dashboard.
"On a lighter note: right next to it, our employees' upcoming work anniversaries are visualised based on their hire dates in the database. That way, we make sure every jubilee is celebrated - and it also gives us a clear overview of the associated costs for gifts to set our annual budget."
Company ID
United Experts Group is a group of 14 consulting companies employing 450 experts that support entrepreneurs with services related to, among others, accountancy, taxes, M&A, energy solutions and renovations.
Fresenius Medical Care
"mysdworx improved our HR team's effectiveness across the business"
The new and improved mysdworx platform clearly ticks all the right boxes for our customers. The enthusiasm of Fresenius Medical Care's UK-based team members is telling.
Charlotte Johnson, Senior Director & HR Business Partner at Fresenius Medical Care: "We've received nothing but outstanding feedback from both managers and employees about the new user interface. In fact, we've seen a significant increase in employees accessing their mysdsworx accounts to update and view personal data. With easy employee access to payslips and payroll-related information, the number of payroll queries has dropped - improving our HR team's effectiveness across the business."
Next to that, MyServicePoint, our harmonised customer service management tool, has changed the HR team's workflow for the better. Charlotte: "With all our questions, documents and communication centralised in MyServicePoint, we're collaborating more efficiently - both with colleagues and with SD Worx. We now have a clear overview of all tickets and their statuses and can count on them being resolved smoothly. With these solutions, managing our expectations and those of the business is easy."
Company ID
Fresenius Medical Care is the world's leading provider of products and services for people with chronic kidney failure.
Ansell Services Poland
"A major administrative burden has been lifted from the HR department"
Automating time management tasks and integrating them with your payroll processes saves time, reduces errors and ensures legal compliance. But above all, it gives your HR team a chance to focus on strategic HR projects. "That's the biggest added value of SD Worx' time and attendance software," says Magdalena Lawera-Garlicka of Ansell Services Poland.
Company ID
Ansell is a global provider of health and safety protection solutions for companies active in over 25 specific industries across 100 countries.
BNP Paribas Fortis
"People often can't even tell they're being recruited by SD Worx: that's how close-knit our partnership is!"
From commercial profiles, IT professionals and developers to analysts and experts: BNP Paribas Fortis is looking for hundreds of new employees per year. To help achieve this, the Brussels-based bank can rely on a dedicated team of seven SD Worx recruiters. "To say that they work closely together with our HR team would be an understatement," comments Corinne Hespel, Head of Career & Staffing at BNP Paribas Fortis. "It's a true partnership in which SD Worx fully grasps and embodies our organisation's values and DNA."
In 2022, the outsourced SD Worx team recruited no fewer than 409 people for BNP Paribas Fortis, managing the entire process from application and job interview to contract signing. But many of these new recruits wouldn't be able to tell you that. Corinne: "Through a survey, we found out that most applicants didn't realise they were being recruited by 'external' professionals. This goes to show just how involved and at home SD Worx has become in our organisation, our industry, our diverse salary policy and the often-detailed job descriptions in a variety of domains. When they say 'we', they truly mean 'BNP Paribas Fortis'. As such, we are all working toward the same objectives in a very engaged way."
So how does such a close-knit partnership take shape? Corinne: "We make sure there are a lot of opportunities for feedback, informal meetings and, of course, direct contact with hiring managers at BNP Paribas Fortis. That way, the SD Worx team can fully explore the ins and outs of who we are, what we stand for and what we're looking for in job candidates for a variety of roles. This also enables them to talk to applicants in a very open and concrete way about where they are in the recruitment process, keeping them interested and motivated at every step along the way. That's a crucial asset in the war for talent, where applicants are in the drivers' seat and expect more and more transparency."
Meanwhile, the recruitment team is not resting on its laurels - far from it! Corinne: "Our ambitions for the next three years remain high. For 2023 alone, the target is set at 330 new hires. Through the partnership with SD Worx, I'm confident we can pull this off. Meanwhile, we are also thinking of experimenting with new ways of recruiting. For instance: innovative and creative formats or techniques to evaluate even more if there's a match in terms of motivation, personality and soft skills. But first, full steam ahead to go all out for our ambitious targets, together."
Company ID
BNP Paribas Fortis is "the bank for a changing world," offering a complete range of financial products and services.
Customer since: 2020
Our odyssey into Europe
To be where our customers are - with local support and best-in-class tech, services and expertise tailored to their needs. That's the overall goal of the ambitious expansion programme for which we laid the foundations in 2021. This adventurous journey into Europe has already borne fruit, thanks to an unconventional - yet highly effective - growth strategy.
Fast European growth
2022 saw expansions into Central Europe, Southeast Europe, and the Nordics

25 European countries (+ Mauritius) and counting
A strategic step-by-step rollout
Success doesn't come to those who wait. Instead of slowly broadening our customer base in a certain country from the outside in, we prefer fanning out from our potential customers' backyards.
While the 'normal' way of events would be to acquire a promising local vendor first and then - maybe - build a local entity around it, our expansion programme also works the other way around. That's the secret to its success. This high-level overview of the process summarises how it's done:
1. Exploration
Assess the market's potential

2. Setup
Attract experts, open local office, collaborate more closely with local partner and ramp up local offering

3. Launch
Serve international customers for local employees, taking our managed payroll services to the domestic market under the SD Worx brand

4. Grow
Onboard new local customers, develop a domestic go-to-market plan and connect it with our integrated and extended offerings (additional services and IP)
We still have some ground to cover, and obstacles are popping up along the way, but we're resourceful and determined to be close to all our European customers - and to become a part of their world.
Thorough country-specific expertise - through, among others, partnerships with and acquisitions of local payroll and HR providers - is how we differentiate and how new doors swing open.
Country-specific knowledge wins the race
When travelling to a new country, looking at a map in advance helps you develop an understanding of the places you want to visit, what they can offer and which routes to take or avoid. That's exactly what our local subject-matter experts bring to the table when they help our customers expand across Europe. They are our most valuable navigators of Europe's complex legislative landscape.
Enter first-class local expertise
To successfully gain access to new markets and confidently and quickly broaden our horizons inside those same markets, establishing credibility and trust is key. Of course, SD Worx has already earned its stripes internationally. But to truly be at home in our local customers' realities and ensure top-quality compliant services at all times, we need solid, nitty-gritty knowledge of country-specific payroll and HR.
That's why securing deep local expertise - through subject-matter experts and software tools - is the centrepiece of our domestic and multi-country growth strategy. It's an approach that works, as the rapid expansion of SD Worx in Spain confirms.
At home in Spain
Upon opening our sales office in Spain, Carlos Pardo González was appointed Managing Director. After establishing a highly qualified and experienced team and setting up our solutions portfolio for Spanish employers, we took on the challenge of finding a strong local payroll software provider to partner with and further expand our local services.
With Carlos' extensive local market experience as our signpost, in-depth research led us to Integrho, a Barcelona-based specialist with a knack for innovation and a robust payroll engine.
"Their software and expertise were right up our alley. So were their company culture, values and people - that's an indispensable condition when you're considering a serious partnership," says Carlos.
After a whole year of testing Integrho's product in real life, it was clear that our two companies were a perfect match. By acquiring Integrho in 2022, SD Worx strengthened its footprint in Spain while simultaneously expanding the portfolio of local payroll and HR software.
As Integrho was founded in 1994, its team members know the needs, peculiarities and regulations of the Spanish HR and payroll market like the backs of their hands. Their specific knowledge is the icing on the cake that refines our top HR and payroll expertise, additional services and software for Spanish companies.
United under one flag, we are ready to expand further in the region.
Industry-specific knowledge closes deals
It's not only country-specific expertise SD Worx focuses on. As it turns out, our decision to specialise in all industries and market segments reaps rewards as well.
As another big milestone in 2022, Carlos and his team won their first big customer. How? It was some of his team members' specific knowledge of the complex payroll processes and business structures in the hospitality industry that brought in Hesperia, a well-known hotel chain in Spain with over 2000 employees.
"This deal with Hesperia clears the path for attracting both industry peers and other large enterprises as customers," says Carlos.
Seize every opportunity to help your people thrive
Are your employees happy? Helping them to take ownership of their careers and develop their skills is a - often underestimated, yet highly rewarding - step toward creating a workplace that they truly love. In the ongoing war for talent, managing that talent thoroughly improves your chances of keeping the trusted employees you already have and attracting new ones.
How huapii future-proofs your organisation
Full-blown talent management support
What's in a name? Well, in the case of 'huapii' it's the words 'human' and 'happy', which puts the spotlight on their focus: making working humans happy. With the 2022 HR Excellence Award for Best Employee Engagement & Rewards Company shining in their trophy cabinet, it's clear that we've found a partner that exceeds expectations.
Founded in 2019, huapii has been helping organisations respond to changing needs by putting talent management at the forefront. As such, their platform and consulting services are perfect additions to the more classic performance management tools and ERP solutions that SD Worx had already offered.
Accelerating international growth
As huapii was ready to take the global HR market by storm, the young company was looking for a partner to speed up their ambitions. Once aboard the fast-paced SD Worx train, they didn't have to wait long for the first results.
Tim De Troch, who joined huapii in 2021 as CEO, confirms: "In 2022, we already had some high-quality leads in the UK. Without SD Worx, we probably would have never found them. The partnership has massively broadened our potential customer base overnight, but we're taking it step by step. First up are the UK and the Netherlands. We'll see where the expected snowball effect takes us next."
In any case, SD Worx' participation was a real confidence boost. "We've been building a promising sales pipeline together, of which we hope to reap the rewards from 2023 onward. Huapii still retains its start-up energy and individuality, but with SD Worx having our back, we can go for growth more confidently and give our own employees the assurance of a stable future."
Cross-pollination propels innovation
Integrating the huapii platform into the SD Worx world-of-work ecosystem also means that its software now has much more employee data to work with.
"Combining our data sources has already enriched the platform's reporting possibilities. If, for example, one of our customers notices an increase in dropouts of high-performing employees, they can now easily check the correlation between employees leaving and employees having received a bonus or a raise prior to that."
But we intend to do more than that. By collaborating closely with the huapii team, our goal is to map out an end-to-end talent management experience for all our customers. Leveraging that, they'll be able to thrive as an employer of choice, even in a challenging labour market.
Adding value through extensive research
In-depth market knowledge does not come out of the blue. With curiosity rooted deeply in our company culture, we go to great lengths to understand what drives our customers and what keeps them up at night. Through extensive research, we unravel the trends, needs and opportunities that rock their worlds. With those insights, we add value and strengthen our company's competitive edge.
4 ways research makes a difference
Going all in on market research gives us the necessary fuel to:
truly get to know and understand our customers and their people and, as a result, optimise our offering to suit their real-world wants and needs,

inform our customers about relevant benchmarks, trends and competitor actions so they can leverage those insights to enhance their HR approach,

continuously build our expertise while positioning SD Worx as a must-follow thought leader in the HR and payroll industry,

help companies around the globe to rethink their HR approach and be better equipped to thrive in a changing business environment.
Let's dig deeper into two European research projects we carried out in 2022.
#1 Becoming an employer of choice
Is the war for talent really as ferocious as the media say? What can European employers do to increase their appeal and, ultimately, become employers of choice? At the beginning of 2022, we conducted a large-scale online survey to find out.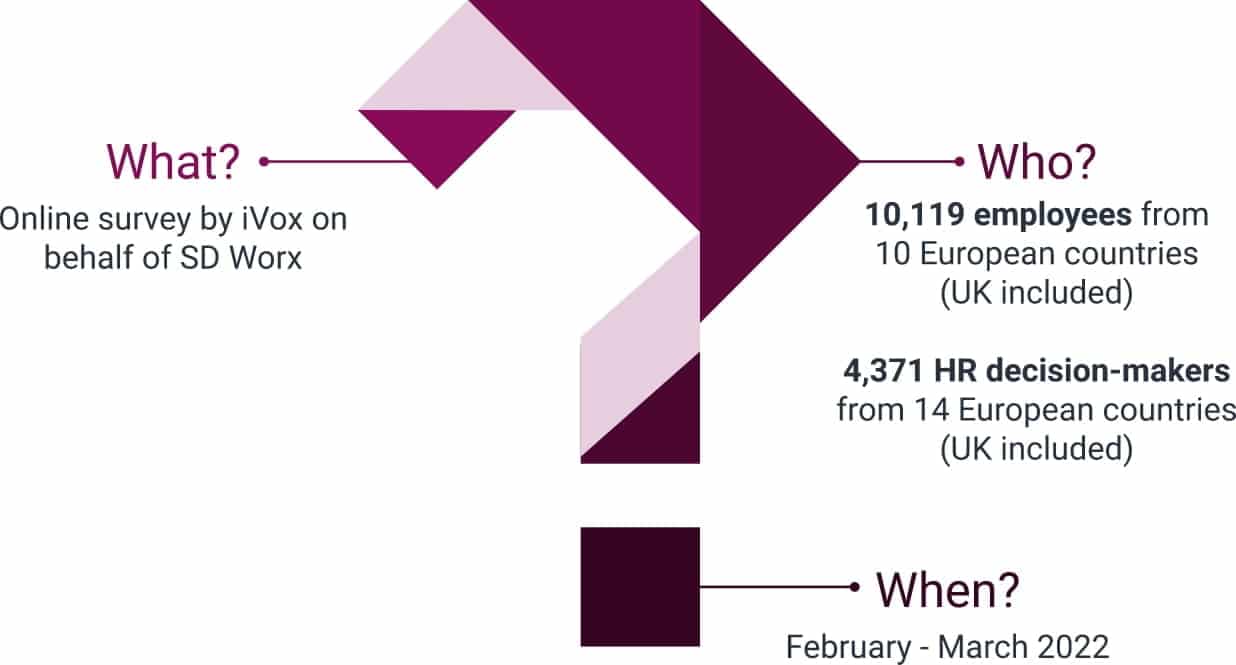 Some key findings on the war for talent in Europe
European employers
42%
are struggling to find new employees
31%
are struggling to motivate and engage employees
30%
are struggling to retain employees
European employees
41%
don't consider their organisation an attractive employer
56%
of juniors (<25 years old) weigh their employment options more consciously
60%
say their work is mentally taxing
The numbers made it painfully clear: for European employers to attract, engage and retain the scarce talent on the tight labour market, they needed to step up their game. But how exactly?
Of course, we wouldn't just rub salt into the wound and leave it at that. Our research and expert insights uncovered the nine key characteristics of employers of choice. To help our customers grasp their meaning and importance and take targeted steps to embody those characteristics, we wrote and distributed the insightful e-book 'How to become an employer of choice'.
The 9 characteristics of an employer of choice
The 9 characteristics of an employer of choice
#1 Going for the full Monty in employee wellbeing
#2 Embracing the fluidity of work
#3 Prioritising financial fairness for all
#4 Fostering an inspiring corporate culture
#5 Striking a balance between high-touch and high-tech
#6 Safeguarding long-term employability
#7 Flipping the funnel in recruitment
#8 Encouraging a healthy work-life balance
#9 Hitting all 4 nails in diversity, equity, inclusion and belonging (DEIB)
Download it here
The Perfect Match
As our research pointed out that Belgian employers were impacted the most by the war for talent, we decided to ramp up our efforts to support them. With a targeted campaign on social media and via our newsletters, info sessions and other live events, we gave employers insights and tips on to excel as an attractive employer in the Belgian labour market.
Through an extensive year-long series filled with both practical and inspiring content - blog posts, videos, e-books, podcasts, social posts and even a card game - on seven hot HR topics, we guided them in securing 'a perfect match' between their organisation and their (soon-to-be) employees. Discover The Perfect Match here (Dutch and French).
Let's talk results
With a reach of over 19,000 unique visitors on the campaign website, it's safe to say that Belgian employers heard us loud and clear. An impressive 1,600+ of them actively engaged with our content, of which no less than 1,074 requested a personal follow-up with SD Worx experts. That's more than 65%!
"This campaign is not just a fine example of great marketing - it was a much-needed response to a burning issue the majority of Belgian employers were confronted with. The Perfect Match has inspired Belgian companies big and small to take action and become employers of choice. I'm extremely proud to have contributed to it."
- Tom Vanpraet, Marketing Manager
In fact, The Perfect Match was such a big success it will be used as a blueprint for other SD Worx countries!
#2 Payroll Proficiency Index
Payroll processing is a task that should not be taken lightly, and you'll need a different approach in every European country. To understand all the fine details of country-specific payroll requirements, obstacles and evolutions, SD Worx focuses significantly on developing in-depth local expertise.
We do that by relying on trusted local subject-matter experts and proven local software tools, but also by carrying out original research on the differences between payroll processing in European countries.
For our 2023 Payroll Proficiency Index, we asked over 4,500 companies spread over 16 countries to assess the impact of 6 payroll drivers: legislation, reward, technology, capability, workforce and partner. The average scores per country show how proficient these companies perceive themselves to be in each driver:
By sharing these and many other insights from our research with our customers, we can help them make the right business decisions when expanding their businesses, and at the same time deepen our own local expertise.
Browse through the results for 16 countries on our dedicated website, including clarifications from seasoned payroll experts.
Discover the Payroll Proficiency Index
Wow! The world of work in your pocket
How easy would it be if you could access all your HR and payroll tools in one place? No more switching tabs, keeping track of a dozen passwords or copying the same information from one app to the other. What if employees could use that same platform to consult and manage their payslips, expenses and absences by themselves - or maybe even lease their own cars? Sounds like an HR dream come true.
Step into the SD Worx ecosystem
Software
Our growing portfolio of HR tech solutions spans the entire employee lifecycle and creates a fluent experience for your workforce.
Consulting
Our HR and technology consultants provide thorough analysis, expert advice, real-world insights and state-of-the-art technology solutions.
Outsourcing
Through a range of flexible payroll & HR outsourcing we enable businesses to reward employees in 150 countries, ensuring compliance and focus on their core activities.
Data
From a wealth of HR data, we distill clear insights, smart analytics and reliable benchmarks to enable organisations to make the right people decisions.
From onboarding to talent management
The first version of the mysdworx platform was launched in Belgium in 2019. Available as a web application and a mobile app, the intuitive platform enables organisations to easily manage payslips, expenses, absences and internal communications online.
A lot has changed since then.
Harder, better, faster, stronger. No one sang it better than Daft Punk. Then again: no one worked it - and made it - better than SD Worx. As we levelled up our services, products and technology on a day-to-day basis, our platform is now ready to follow suit.
Of course, mysdworx still offers all the required tools for the tasks mentioned above - but there is so much more now!
Building an expansive ecosystem of integrated, end-to-end payroll and HR solutions, we are able to offer our customers lots of extra tools on top of those for their daily routine HR tasks: from integrated core HR systems to integrated workforce management. And the platform acts as the gateway to all that - through a consistent, unified and intuitive user experience.
But why stop there? Both employers and employees are getting access to a broader world-of-work ecosystem through mysdworx. Our partner network offers mobility, insurance, well-being services and member benefits to the ever-growing population of SD Worx customers and their employees.
SPARC, the tech that connects
SPARC was developed to connect all the different elements of the SD Worx' world-of-work ecosystem with each other and our customers worldwide.
The SD Worx Platform Architecture (SPARC) is the backbone of our integration and digital leadership. It allows for stable and secure integrations, consistent UX, cost-efficient innovations and smooth scaling across countries. But that's not all. SPARC is also the tech that makes centralised international payroll processing possible.
"Say, for example, you're a payroll professional managing an organisation's payroll in multiple European countries. To do your job efficiently and with minimal friction, you would want all employee data, payslips and payroll documents of these countries readily available in one place, right? SPARC does that for you: it enables all data from dispersed tools and countries to flow fluidly into mysdworx," Platform & Integration Tribe Lead at SD Worx, Ruben Smolders, explains.
Accessible across Europe
Our digital innovation teams across Europe already offer a full digital experience including mobile apps and integrated HR portals. In time, all of our customers will also be able to leverage a wide range of tools related to the broad world of work, no matter where they are in Europe.
High-level security
Safety first - and that adage definitely applies to the internet. As mysdworx gives access to a treasure chest of payroll and HR tools, state-of-the art security measures have been taken to protect our customers' valuable personal and sensitive information.
The most visible are the alternative login options such as facial recognition, fingerprint access and passwordless two-factor authentication with a uniquely generated QR code. They make logging in easier and - more importantly - ensure the highest level of data security and privacy.
Unleashing the full potential of our people
People are at the heart of the success of any business. That's a belief we hold dear: it shapes our solutions, our approach to customer relations, our partnerships, and, of course, our own HR approach. Growth was always a vital part of this, but now we're embedding it deeply into our company culture. In stimulating our people to unleash their full potential, we're aiming for more sustainable careers - and the happiest people.
The People Growth Team
In September 2022, Bruce Fecheyr-Lippens was appointed Chief People Officer at SD Worx. With his long-standing track record in HR, leadership, people analytics and - as one of the founders of huapii - a burning passion for talent management, he's a first-class successor to Cathy Geerts, who successfully led our HR department for three years.
Together with the People Growth Team - of which the new name better aligns with our view that HR is more than people management - he started off by incorporating three remarkable cornerstones into our HR policy.
3 pillars of unleashing our people's full potential
1. Self-leadership
By stimulating our employees to pursue their interests, impulses and 'superpowers' and helping them to reach their goals, we empower everyone to be the leaders of their own careers.

2. My Move
Through interactive sessions, exercises and SD Worx' talent management tool huapii, we help employees pinpoint their superpowers and guide them in applying those more in their day-to-day jobs.

3. One SD Worx identity
By actively enabling this cultural shift to seep through all layers of our organisation, it will become a living, breathing thing - with our employees as true SD Worx ambassadors.
Employees in the driver's seat
Change comes from within. We offer our employees the freedom, flexibility and tools to take control of their careers - but it's up to them to grab the opportunity and become the superheroes they want to be.
And it's working. Our employees not only wax lyrical about the actions we're taking, but they want to participate.
Take our SPARK Leaders & JOYners Programme, for example. What was once a strategic project group only the more senior managers could join turned into an inclusive, diverse and multi-functional mix of ambitious SD Worx colleagues in 2022.
SPARK Leaders & JOYners
Collaborating closely on strategic projects
support employees in their leadership journeys and boost their careers
The best part of all that? The SPARK JOYners applied to this project group and really went all in. After pitching themselves and their ambitions to think along strategically to a jury, 30 entrepreneurial SD Worx employees were selected for the programme for the following year.
Full flexibility & the war for talent
Just like many of our customers, SD Worx was battling the war for talent in 2022. As the labour market started to accelerate in the aftermath of the pandemic, attracting and retaining talent was also high on our own priority list - and it still is. By pulling out all stops to offer full flexibility on multiple levels, we're walking the talk of striving to be an employer of choice.
Flexibility & job crafting
We all know it: finding new talent is no walk in the park these days. But more often than not, the talent you need is already part of your team.
By creating a clear overview of our people's strengths and potential, we can propel the movement of the employees we already have to positions that urgently need to be filled. At the same time, this approach enables new career and development opportunities, which, in many cases, motivates employees to stay loyal to our organisation.
That, too, is very hard - especially in a labour market where both fresh and seasoned professionals are weighing their options more consciously and are more willing to take the plunge and switch careers.
There's already tonnes of talent present in SD Worx.
We need to foster that.
Flexibility & potential
That doesn't mean we don't recruit anymore - quite the contrary. But we choose to do it differently.
Instead of waiting for a vacancy to open up before scouting for recruits, we now attract young new potentials proactively as well. As finding a plug-and-play match for many vacancies is virtually impossible, we believe this is the perfect workaround.
It's secret: changed expectations.
Don't get us wrong - we're hiring young professionals who have the innate ability, interest and motivation to work in HR and payroll, but we're willing to help them gain the specific skills and knowhow they need after they're hired.
So, the expectation that has changed is that of required experience. With intensive guidance and on-the-job trainings, we're investing in their potential, we're teaching them how to do their jobs well.
Flexibility & work-life balance
If there's one thing that really stuck with us after the pandemic, it's remote work. Many employees and candidates really want to hang on that - which we fully understand.
The flexibility to arrange your work schedule as you see fit, among other things, helps you maintain a healthier lifestyle, fit your job around your life and create an environment in which you're most efficient and productive.
Those are benefits that we can only support. That's why we're working toward a culture in which our people get the autonomy to decide where and when they work. As long as the job is done and the results are good, everyone is happy.
Our solid time & attendance software enables this. It helps us to optimise our people's time, flexibly draw up team schedules, improve efficiency and make sure everyone knows what is due when.
How do other companies take on talent management?
We're definitely not the only organisation that's putting the spotlight on talent. In the ever-changing business environment, some companies are confronted with disappearing jobs, some need to up their games to keep up with the pace of digital evolution, and others need to redesign their job profiles to appeal to Gen Z, for example.
Talent management might provide answers for all of them. We're very curious to find out how other companies are (thinking of) putting it into practice. So, we're just asking them. We ask their take on innovations in HR, flexibility in the workplace, personal and professional development, what works and what doesn't in their organisations.
Why? To learn, to inspire and to plant the seeds of a talent management community in which we can tackle these challenges together. To be continued …
Building a happy workplace for all of our people
The best proof of being a great place to work is, of course, a happy workforce. Through inspiring events and training sessions on wellbeing and a dedicated focus on diversity, equity, inclusion and belonging, we're creating an environment in which everyone can work in the best possible circumstances. That's how we aim to put lasting smiles on all our people's faces.
Sparking the conversation
Mental health, diversity and inclusion - three rather heavy topics with varied perspectives, opinions and approaches, but ones that require extra attention in fast-growing companies in uncertain times.
By opening the dialogue and stimulating honest conversations with and among employees, we're paving the way for a healthy workplace culture that is embraced across all layers, divisions and locations of our organisation.
Throughout the year, we organised multiple interactive workshops, speaker sessions, cultural awareness trainings and other events on these topics. This way, we get the conversation going and help our employees deal with them on a day-to-day basis.
A sneak peek into two conversation starters from 2022:
Wellbeing Days
With so much information about wellbeing at the workplace circulating nowadays, it can be hard to see the forest for the trees. That's why we're giving our employees easy access to valuable insights, tips and tools that can really make a difference.

Through inspiring Wellbeing Days, we support our employees in taking better care of their mental, physical and social wellbeing. Everyone is encouraged to free up time in their busy schedules and join interactive sessions hosted by experts in their fields - time we're offering them to invest in themselves.

After last year's successful first edition of the SD Worx Wellbeing Day, we were motivated to make the next one even better. In fact, we took it up a notch and introduced two Wellbeing Days in 2022.

On 24 May, employees learned about stress management and the importance of proper nutrition and sleep.

On 10 October, they discovered more about the link between wellbeing and diversity.

With high attendance rates, active participation during the sessions, many questions and positive feedback afterwards, we also look back on these successful editions with smiles on our faces.

Face Forward Female Leadership Programme
As self-leadership is one of the pillars of our HR policy, we pull out all stops to help our employees take ownership of their careers and reach their full potential. That's one reason why we launched the Face Forward Female Leadership Programme; the other reason is to actively improve the gender balance among our top management.

In 2022, our team leaders and managers were already divided in gender fairly equally - with women taking up a bit more than 50% of the supervising jobs. Our top-level managers who report directly to the Executive Committee, however, were still predominantly male.

To further stimulate a balanced composition across our organisation, the Face Forward Female Leadership Programme empowers SD Worx' talented, ambitious women to seize all opportunities and rise to our top management tier. The five leadership training sessions we offered might just have given them the confidence boost they needed:

Leading yourself

Leading with impact

Leading assertively

Leading by influence

Leading by facing forward
#WeSPARKBelonging, part two
Next to the above initiatives, our People Growth Team kept last year's #WeSPARKBelonging campaign going throughout 2022 as well. With numerous new and repeated low-threshold actions for our employees to join in on or contribute to, we increased awareness of diversity and inclusion topics across our organisation.
The bottom line: we're all different, but we're one big family. We spark belonging with every step we take.
Some examples of the actions we took to highlight this fact:
In a podcast series, our employees showed how diverse our organisation is, talked about diversity in the workplace and got to know each other and other divisions better.

With greeting cards and inspirational messages on our social media on topicals such as International Women's Day, World Gratitude Day and World Solidarity Day, we stimulated our employees to join the conversation.

Through a Keep Moving Step Challenge, we promoted physical exercise. In 2 months, 570 participants covered an impressive distance of 175,877 kilometres together.
Engagement is soaring
Going all-in on wellbeing, diversity, equity, inclusion and belonging is hard work. But, as the results show, hard work pays off. Our eNPS, or Employee Net Promotor Score, showed a steep increase for the second year in a row.
This is a clear sign that our initiatives resonate with our employees, our culture is getting embedded throughout the organisation and employee engagement is improving. That's great news, because we all know what they say: happy employees also make happy customers.
How are you doing?
To find out how our employees feel about our organisation - and if our efforts are having impact - we ask them to complete an engagement survey every year. Of course, its results are just a snapshot of their realities and can be affected by a recent struggle or victory.
That's why we'll also record their experiences through regular shorter pulse checks from 2023 onward. An additional benefit of combining multiple employee feedback moments is that we'll be able to respond quickly to urgent needs, stressful periods and team difficulties. More specifically, their supervisors will be.
To help our team leaders and managers to step up when problems arise, they will be guided by our People Growth Team. Through 'training the trainer' sessions, we'll teach them, for example, how to pinpoint the real issues, take proper action and follow up on the situation to ensure improvement.