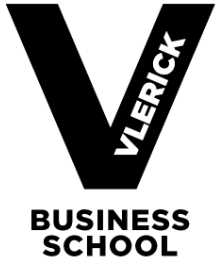 Vlerick Business School
Who?
Vlerick Business School is among Europe's top 15 academic institutions for management training. Every year, hundreds of students from over 50 countries enrol in MBA and Master programmes on the campuses in Ghent, Brussels, Leuven (Belgium) or Beijing (China). The school's international perspective and ambitions to challenge the status quo are right up our alley.
When?
Our partnership started in 2021.
What?
Together, we are targeting a digital ecosystem for HR. More concretely, one of the goals of the partnership is to create a world-of-work platform on which services are offered not only by SD Worx, but also by other external providers - a European first - connecting employers with employees. To assist us, a multidisciplinary research team from Vlerick Business School will leverage its experience in digital ecosystems for other sectors, including energy and banking.
Why?
At SD Worx, we want to go beyond payroll and HR. The platform should give employees access to all sorts of 'life and work services', ranging from requesting holidays and gaining new skills to managing their pension savings. The digital experience will be a major gamechanger in the new world of work - and this partnership will set the benchmark.
Antwerp Management School (AMS)
Who?
With the slogan 'Opening minds to impact the world', plus 60 years of experience in sharing insights that truly make a difference, AMS is well matched with our mission to spark success at the heart of businesses. With their AACSB and NVAO accreditations and listing in the Financial Times Ranking there is no doubt we have chosen a solid academic partner.
When?
Our partnership dates back to 2011, so we celebrated our 10th anniversary in 2021.
What?
Together, we set out to conduct multidisciplinary research with innovative, creative and sustainable added value for the business world. The chair 'Next Generation Work', a joint project between SD Worx and AMS, looks for solutions for socio-economic and HR-related issues, such as diversity, sustainable careers, lifelong learning, leadership and much more.
Why?
Our partnership remains very relevant. In these times of talent scarcity and increasing digital demands, employers are forced to make big-impact decisions. Our research and insights assist them in establishing a sustainable HR and employee policy. Maximum employability, today and tomorrow, that's what we go for.